_Masonry_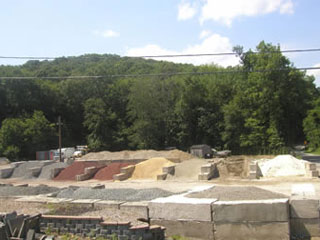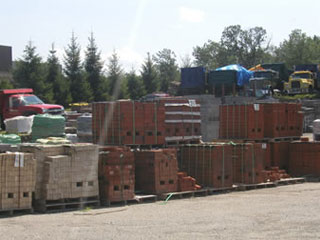 Masonry
For years, Metro Supply & Service has been the leading supplier of masonry products in New Jersey. Homeowners, contractors, landscapers, and property owners trust us because of our complete line of masonry and construction products. We also maintain a large product inventory to serve the needs and requirements of all our clients. Whether you are working on a small DIY hardscaping job or dealing with a large construction project, we can provide all the materials you need. Please contact us at (973) 627-7626 to speak with one of our personnel. Choosing us as your material supplier is always a great decision since you are assured of top-quality products, fast delivery, and a wide variety of materials.


Get Your Products from a Trusted Masonry Supplier
Getting your materials from a trusted masonry supplier will not only result in a hassle-free project but also help facilitate the completion of each task. You can also have durable and long-lasting masonry features because of the top-quality products that we offer. At Metro Supply & Service, we carefully select the products that we sell to our customers. We don't carry brands with questionable reputation since they may offer substandard products that will not last long. This will result in expensive maintenance because of frequent repair and replacement. Masonry structures built with subpar materials may also pose safety risks to your family, guests, employees, or clients. In fact, collapsing concrete structures, such as walls, will cause major damages to adjacent structures and amenities in your property. You can avoid this kind of incident by getting your construction products from a trusted company like us at Metro Supply & Service.


Premium Quality Masonry Products
It is our policy to sell only premium-grade products and materials at affordable prices. Our aim is to satisfy the needs of our clients without putting a hole in their pockets. Most of our clients were able to complete large installation projects even if they have a limited budget. We offer them other alternatives if they want to save on material cost. We also help them choose products that will suit their design taste and preferences. So if you are looking for topnotch masonry materials, just drop by at our store and we'll show you our complete line of premium products and supplies. From mortars, aggregates, and cement to pipes and fittings, we have them in our inventory.

Here's a partial list of our masonry products and supplies:



Block & Brick
Concrete Block (All sizes) 16" Long
Concrete Lintels (Various Sizes)
Concrete Brick
Brick (Assorted Natural/Used)
Cement/Lime
Portland Type I 94lb
Type M Mortar
Type S Mortar
Hydrated Construction Lime
Quikrete Products
Concrete Mix (80lb)
Q5000 Concrete Mix (80lb)
Q Max Concrete Mix (80lb)
Fast Setting Concrete Mix (50lb)
Veneer Stone Mortar Mix (80lb)
Asphalt Patch (60lb)
Play Sand (50lb)
Steel & Metal Supplies
Anchor Bolts
Angle Iron
Window Wells
Tie Wire
Loop Ties
Rebar (10ft /20ft)
Rebar Chairs
Dura-Wall
Wall Ties
Foundation Straps
Foundation Vents
Wire Mesh (Sheets/Rolls)
Self Furring Wire Lathe
Dee Nail Stakes
Spikes
Drainage Materials
Catch Basins
Sump Pump Pits
Trench/Channel Drains
PVC Pipe (Perf/Solid) ( 1 ½", 2", 3" , 4" & 6")
ADS Corrugated Pipe (Perf/Solid) (3", 4" & 6")
Fittings: Connectors, Elbows, Tee, Wye, Caps, Plugs
Filter Fabric
Poly/Mira Drain
Fire Place Materials
Chimney Block
Flue's
Caps (Black & Stainless Steel)
Thimbles
Ash Dumps
Clean-out Doors
Fire Brick (Red/Buff)
Miscellaneous Materials
Paver Edge
Geo-Grid
Paver Bond
Weed Matt (50ft/100ft)
Muriatic Acid
Bonding Agents
Caulking
Cement Color (powder/liquid)
Expansion Joints
Flashing
Grout
Sono-Tube
Vapor Barrier
Poly Plastic Rolls (4mil/6mil)
Foundation Coating
Granulated/Pelletized Lime
Guideline Athletic Field Marker


Come and visit our shop now at Rockaway, NJ or call us at our hotline so we can discuss your masonry needs.