_Additional Product Lines_
Customer satisfaction is our top priority here at Metro Supply & Service. We offer top-quality products, excellent customer service, fast delivery, and competitive pricing schemes. This kind of service makes us the preferred supplier of most New Jersey contractors and DIY homeowners. Moreover, they choose us over other suppliers in the Morris County area because they can get all their needed products in one place. We can supply them with premium landscaping materials, masonry supplies, and other types of construction materials. We also have additional product lines for specific property improvement projects. Please call us right now at (973) 627-7626 so we can help you choose the right products for your project. We also encourage you to visit us at our store during business hours so you can see our complete product offerings.


Why Choose Metro Supply & Service?
There are a lot of good reasons why you should get all your needed landscaping and masonry products from us. Aside from offering top-quality products, we also have the capability to cater to the needs of all types of clients. Whether you are a DIY homeowner or a big time contractor, we can surely provide all your needed products and materials. We can be your reliable partner for your landscaping needs and property improvement projects.

Here are the other reasons why we are the choice of many customers in the areas we served:


Trusted Brands. Metro Supply & Service offers trusted brands so clients are assured of top-quality products. Even the aggregates we sell are sourced from reputable quarries in the region to ensure quality and product variety. Some of the brands that we highly recommend are Belgard, Cambridge, and CST Paving Stones. We also rely on leading brands for our additional product lines. We get our sealers, cleaners, polymeric sand, and other specialty products from top brands such as Alliance and SRW Products.


Established Supplier. We are probably the only supplier in the region that has been operating for more than five decades. This is a proof that we are a legitimate and trusted supplier. We can help you choose the right products with our in-depth product knowledge.


Complete Product Lines. As mentioned, we have complete product lines for landscaping, masonry, and other types of property improvement projects. We are a one-stop-shop so you won't have to worry about not getting your needed materials. We even offer additional product lines for those with specific needs. With our extensive product offerings and large inventory, you can complete your project on time or even ahead of schedule.

Ensure the success of your masonry and landscaping project by getting all your needed products and materials from Metro Supply & Service. Call us today.

Alliance



Full Line of Alliance Cleaners, Sealers & Polymeric Sand

SRW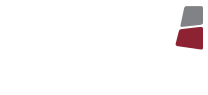 Paver Edge
Geo-Grid
Paver Bond
Weed Matt (50ft/100ft)
Full Line of Grass Seed, Fertilizer and Penn Mulch
Rock Salt (Bagged and Bulk)
Calcium Chloride