_Wall Stone_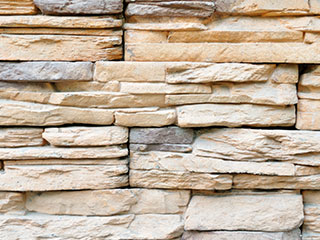 Landscaping projects call for the use of a number of different materials all of which need to be fairly weather-resistant and strong. Most gardens and yards have some boundary walls, garden walls, retaining walls as well as demarcating half-height walls, and natural stone is a good material for them.

Companies like Metro Supply & Service supply high-grade outdoor wall stone to customers from Rockaway, Denville, Boonton, and Montville. Many clients from Kinnelon, Jefferson, Hopatcong, Wharton, Randolph, Morristown, and the surrounding areas source the supplies they need for their garden and landscape projects from here.


Types of Landscape Wall Stones
There is a wide variety of wall stones that can add beauty to any property. Not only will the end result look stunning, but the feature will also hold up very well in inclement weather. The different types of retaining wall stones to choose from include:


Pennsylvania Fieldstone
West Mountain
Colonial Bluestone
Lilac Fieldstone
Benefits of Using Natural Stones for Walls
Since natural stones are inherently resilient, you can utilize them in the construction of garden walls of any shape and size. There are a number of benefits to opting for stone wall construction in the open spaces of your property such as:


They can endure harsh elements and extreme weather conditions very well. Most natural stones are weather-resistant and don't deteriorate as quickly as most other landscape materials.
Since these stones are naturally strong, they provide stability to the landscape and provide it the support it needs. Retaining walls made of stone can support alarge amount of backfill and endure the pressure very well.
Outdoor stone walls are easy to maintain and only require an occasional pressure clean to keep them looking great right round the year.
When you get stone walls built in your landscape, you don't have to worry about them cracking or becoming impacted by the freeze-thaw cycle like concrete and other materials do.
While natural stones have a slightly higher upfront cost, they outlast most landscaping materials. They require very little maintenance and are extremely durable, making them an excellent choice for building walls in landscapes.
You can seal-coat the stone walls to improve their scratch –resistance and make the surface more resilient.
With choices including limestone, flagstone, travertine, granite, and more, you are sure to find a style that complements your landscaping design. The variety of textures and colors in natural stones is endless. This gives you the design flexibility to create the aesthetic you want in the outdoor areas of your property.
Natural stone has very classic and elegant look and is extremely versatile. It looks great in casual as well as formal-styled landscapes.
Natural stone walls add to the curb appeal and value of your property, which makes it an excellent investment in the long term.

If you want outdoor spaces that are resilient and long-lasting, make sure you purchase all your wall stone supplies from reliable and well-established companies like Metro Supply & Service. They would be able to supply the type and quantity of wall stones you want to build the walls in your landscaping.

"MORE ARTICLES"
Masonry Supplies
Landscaping Supplies
Pavers
Natural Stone
Aggregates