_Aggregates_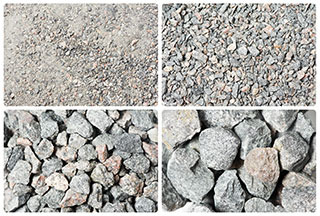 Aggregates are widely used in commercial and residential landscape projects in various installations. They may be mixed with mortar and concrete and used to pave outdoor spaces. Companies like Metro Supply & Service supply high-grade landscape aggregates to customers from Rockaway, Denville, Boonton, and Montville. Many clients from Kinnelon, Jefferson, Hopatcong, Wharton, Randolph, Morristown, and the surrounding areas source the supplies they need for their garden and landscape projects from here.


Where Are Aggregates Used?
Aggregates are not just used in landscaping projects, but most construction projects require them too such as:


Gravel and sand may be used for driveways and flower beds or other outdoor features.
Different types of aggregates are spread in landscapes to enhance their appeal and to help prevent soil erosion.
Bigger aggregates are used in retaining walls and boundary walls and add to their resilience and durability.
Water features such as dry creeks as well as streams may have aggregates of different sizes spread along the bottom.

You can use a combination of aggregates to achieve the result you want. These aggregates are ideal for many landscaping, construction &masonry tasks, such as the installation of driveways, walkways, outdoor fireplaces, walkways, garden steps, pool decks, retaining walls and more. Some of these products can also be used for indoor improvement projects.


Types of Aggregates
Regardless of whether you are a DIY enthusiast or a contractor, you want to be assured that the materials used in your project are of the best quality. Poor quality stones and gravel will only compromise the quality if the mix they are being used in which will affect the strength and appearance of the structure or feature.

On the other hand, good quality aggregates enhance the appeal of the structure or landscape and add to its sustainability too. There are a number of different aggregates to choose from such as:


Mason sands
Bagged aggregates
Various stones
Beach stones
White marble chips
Washed pea gravel
River bottom
Stone dust
Washed Gravel
Stonepond Cobble
Stonepond Gravel
Stonepond stone
Where To Buy Good Quality Aggregates?
When you buy aggregates from a well-established company, you can be sure that they will be sourced from reputable quarries. Landscape and building contractors often require aggregates in large quantities at one time. A reputed landscape materials supply company will maintain a large inventory of aggregates to cater to customers that have bulk requirements. This helps ensure that you get the quantity you need at reasonable pricing.

Good quality stone aggregates are versatile and will enhance the resilience and beauty of the structure they are used in. You can order bagged aggregates of different varieties, in the quantities you need, to meet your construction and landscape project needs. Sometimes, individual customers need these for their DIY projects but aren't sure about which products to use. These customers can get advice and recommendations from the landscape supply experts to find something suitable for their needs.

If you want outdoor spaces that are resilient and long-lasting, purchase all your natural stone aggregate supplies from reliable and well-established companies like Metro Supply & Service. They will be able to provide the materials you need, in the quantities you need them.

"MORE ARTICLES"
Masonry Supplies
Landscaping Supplies
Pavers
Wall Stone
Natural Stone